Financial Literacy Resources
The Utah Jump$tart Coalition is a nonprofit financial literacy organization dedicated to helping make financial literacy accessible for all teachers, students and families. Our extensive resource page includes free resources and materials as well as a list of speakers available to speak in Utah classrooms. Visit our Speakers Bureau page to get more information about finding a qualified personal finance expert to speak to your students.
EVERFI is an e-learning company that partners with corporations and foundations to provide online learning courses to schools at no cost. EVERFI's courses aim to engage and teach K-12 students a variety of critical life skills ranging from financial literacy to digital citizenship, STEM education and career success. Each course is highly interactive and individualized for the 21st century learner, is standards aligned and has self-grading assessments for teachers. To learn more about these free, valuable teaching resources, please contact Allie Kabat at akabat@everfi.com or visit everfi.com.
Hands on Banking has all the tools you need to help you become financially savvy. The Hands on Banking® online learning center offers resources for anyone who wants to learn more about money management. Our financial articles can help you find answers to your questions, from budgeting tips to buying a home, to improving your credit. Our self-directed courses take you in depth to improve financial literacy at each stage of life. We also offer classroom resources for educators. Together, we'll help you and your family take charge of your financial future. Find out more at handonbanking.org
Jump$tart Clearinghouse is the premier online libaray of financial education resources for teachers, parents, caregivers and anyone committed to financial smarts for students. All resources meet a review criteria and access to the Clearinghouse is free with no account sign up required. Access the Clearinghouse at clearinghouse.jumpstart.org.
Junior Achievement is the world's largest organization dedicated to giving students from kindergarten to high school the knowledge and skills they need to own their economic success, plan for their future and make smart academic and economic choices. JA impacts students by showing them how money, careers and business ownership work with the help of volunteer role models and proven programs. Get more information at ja-utah.org.
Next Gen Personal Finance offers a free online curriculum of 65+ complete lessons and 200+ standalone activities you can access from anywhere. Content includes curriculum, podcasts and professional development all focused on personal finance education. View all the available resources at ngpf.org.
Step Up to Higher Education is social awareness campaign that encourages all Utah students to dream big about their futures — and then act on those dreams by preparing for and completing college. Whether aiming for a one-year certificate or a four-year degree, StepUp provides tips, tools, resources, and conversation-starters about preparing and paying for college so obtaining a higher education can be a reality for all Utah students. More info is available at stepuputah.com.
Utah State University Extension offers the tools and expertise you need to make the most of your financial resources, whether you are buying a home, planning for a baby, educating your family, or getting ready for retirement. Visit the extension website at extension.usu.edu/saltlake/home-family-food/finance.
Utah Stock Market Game is part of a national program created by the SIFMA Foundation and is played in states throughout the U.S. The Utah Division of Securities is the program administrator for the State of Utah and provides fee waivers for Utah teams to participate. Learn more at https://securities.utah.gov/investors/stockmarketgame.html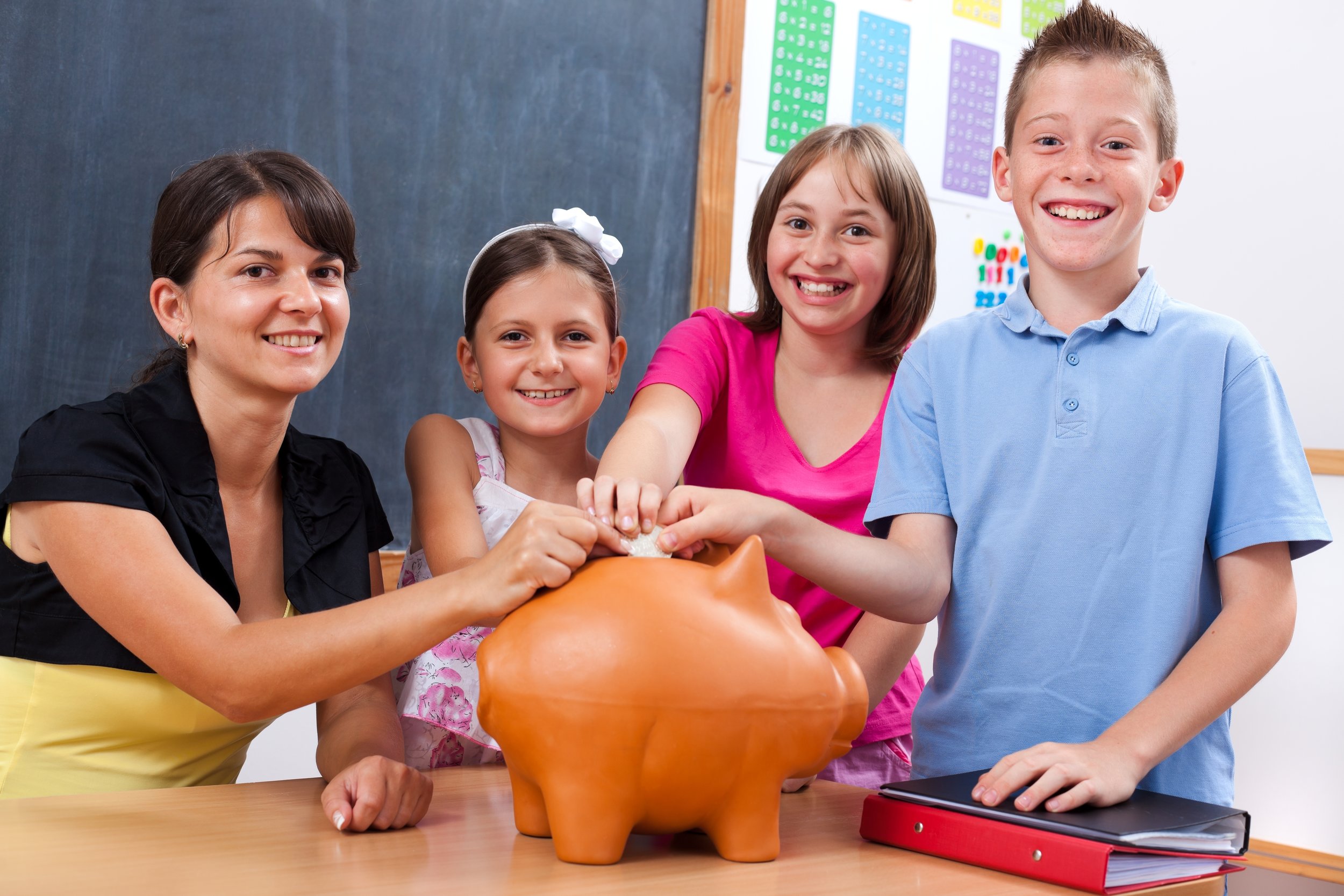 "An investment in knowledge pays the best interest."